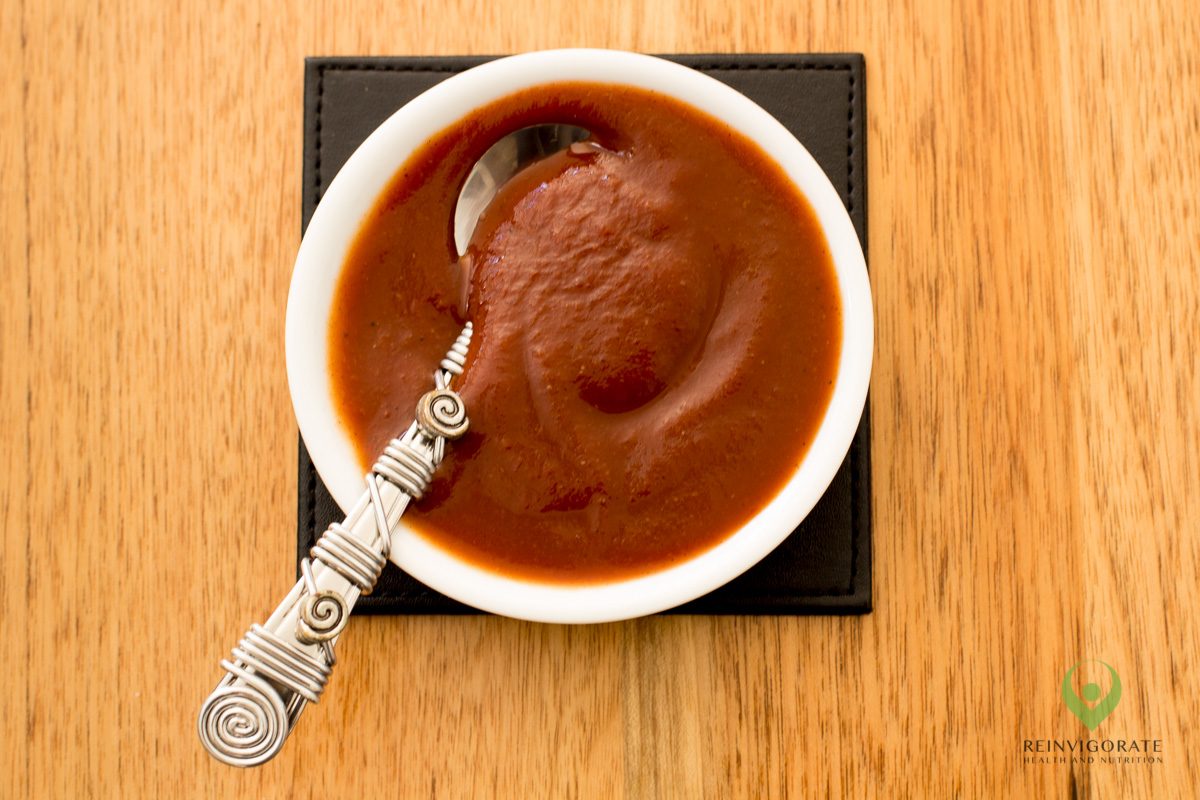 Homemade tomato sauce.
Let's face it: as Australians, we are brought up to like tomato sauce. (Ketchup to you Americans. 🙂 ) Aussies can put tomato sauce on, and in, just about anything. And, almost amazingly, still enjoy their food. Unless you are my hubby, who doesn't really like tomato sauce. (But this is a man who doesn't like bacon, so after that nothing would be surprising.)
There are, according to Aussie tradition, few foods tomato sauce can't improve.
The bad news is that tomato sauce is typically full of nasties. Added sugar, salt, colour, thickener, preservatives, you name it. Ick. The beautiful thing, though, is that it's easy to make your own and the flavour will equal that of the commercial stuff. I'm yet to have anyone detect a difference.
Do allow a bit of time. You can make this more quickly but I like to allow the flavours to develop just that bit more. And more. And more.
This recipe was inspired by one found on Linda's Low-Carb Menus and Recipes and my version has become a favourite in our household. I hope it becomes a favourite in yours too!
Homemade Tomato Sauce (Ketchup) Recipe
A healthy and utterly delicious alternative to store-bought tomato sauce (ketchup) that no one would guess was homemade.
1 minPrep Time
30 minCook Time
31 minTotal Time
Yields Approx. 680 ml, depending on amount of water added and evaporation.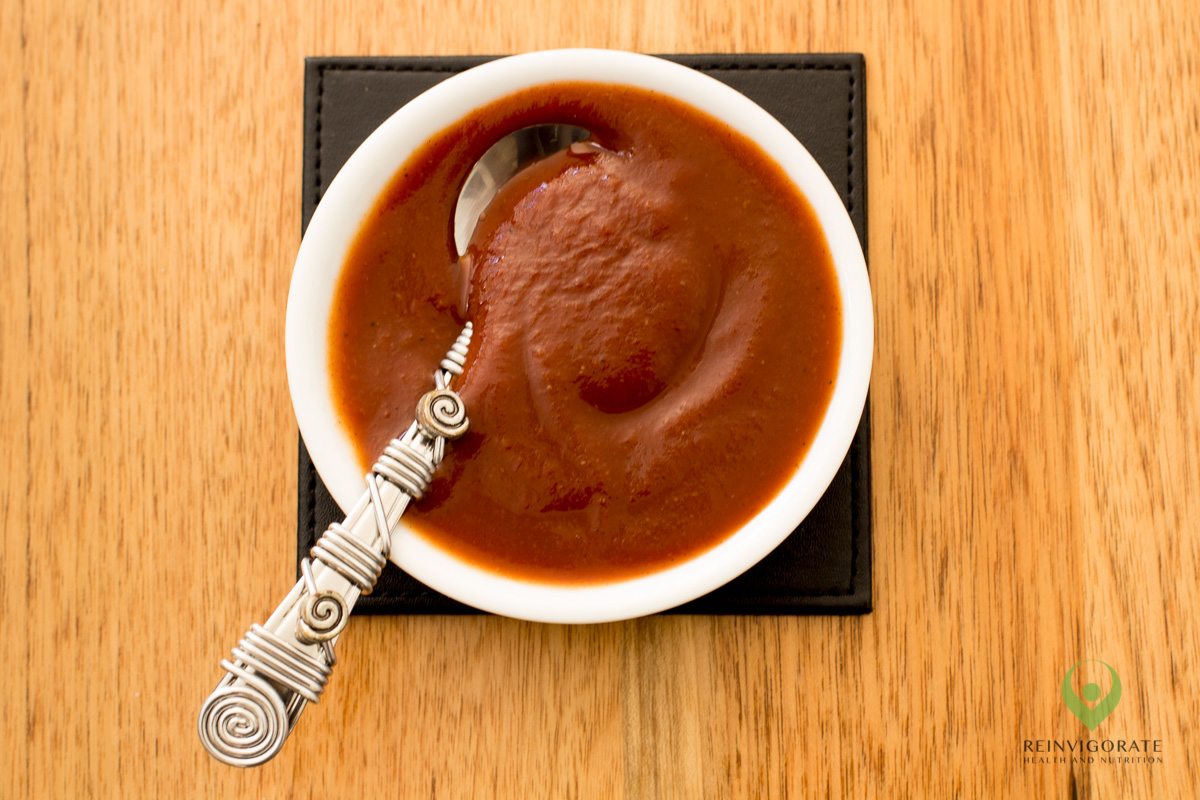 Ingredients
2 x 140 g tubs tomato paste
410 g passata (tomato puree)
1/3 cup apple cider vinegar (80 ml)
1/2 cup water, (125 ml) plus extra if required
1/4 cup raw honey, or equivalent natural sweetener of your choice
1/2 tsp onion powder
1/4 tsp garlic powder
1/4 tsp ground cloves
1/4 tsp ground allspice
1/4 tsp ground cinnamon
sea salt (optional), to taste (see Notes below)
Instructions
Place all ingredients in a saucepan and stir to combine.
Cook over a medium heat, lid on, until it starts to bubble then lower the heat and simmer for at least 30 minutes and up to 2 hours, or until you're happy with the flavour. (Hot tomato splatters everywhere, so don't forget the lid!).
Allow to cool and pour into sterilised airtight bottles, then keep refrigerated.
7.8.1.2
5
https://ozfoodie.com/homemade-tomato-sauce-ketchup/