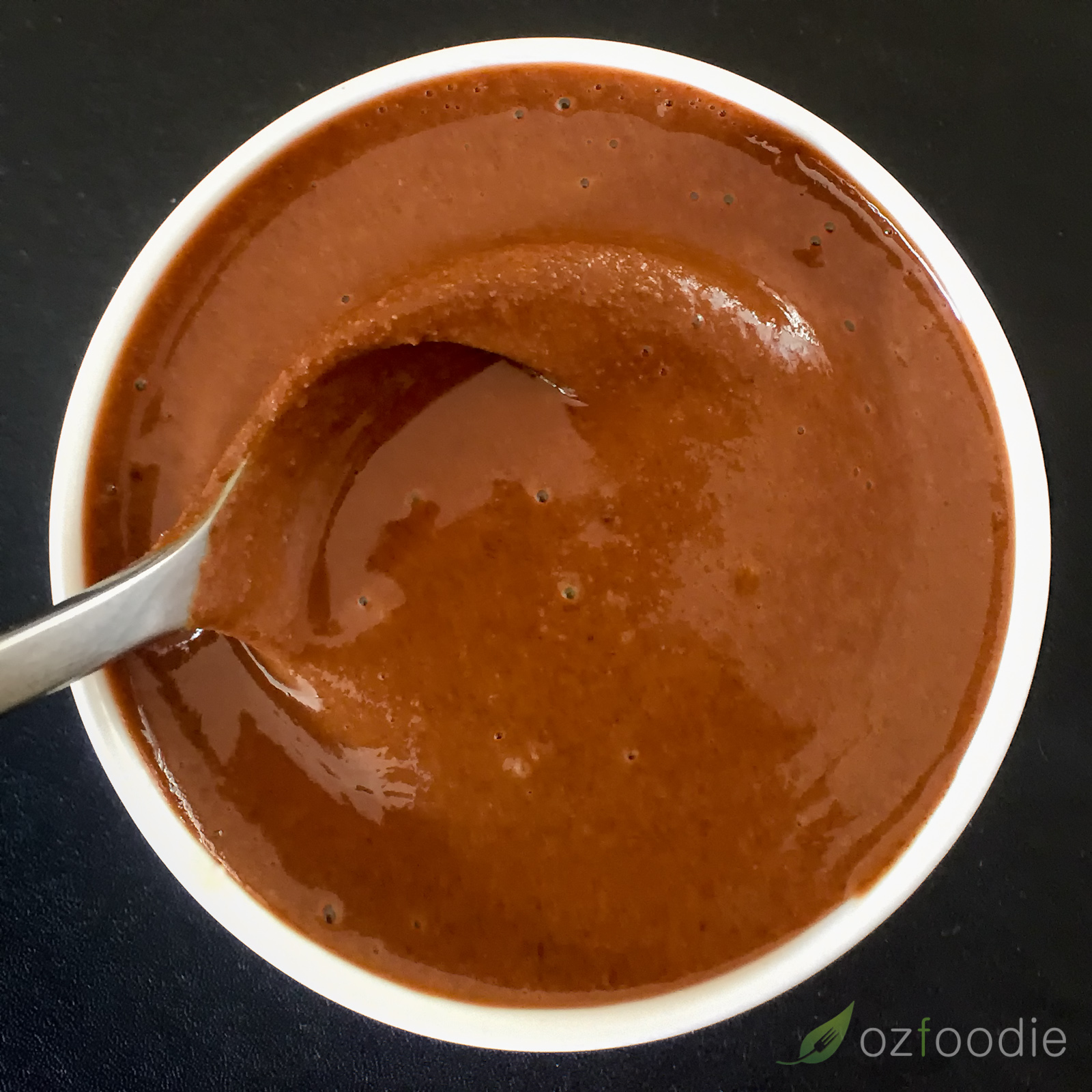 Roasted almond butter.
Nut butters are super easy to make, and the homemade version is soooooooo much healthier than any nut butter you'll buy from the shop. All you need is nuts, a little salt, and a high powered food processor. (I say high powered because you don't want to burn out your motor — it can take a while to get the desired consistency with a weaker machine.) I use my Thermomix. If you have anything else, it could take a lot longer for you than it did for me. If yours is taking a long time, just push on. The magic does happen eventually.
Some folks add oil to their nut butters to help them along. I've never needed to. You can see how the nuts naturally release their oil in the photograph above. Having said that, if you're really, really, struggling to get a consistency you're happy with, and have some almond oil on hand, it would be better to use it than to give up altogether.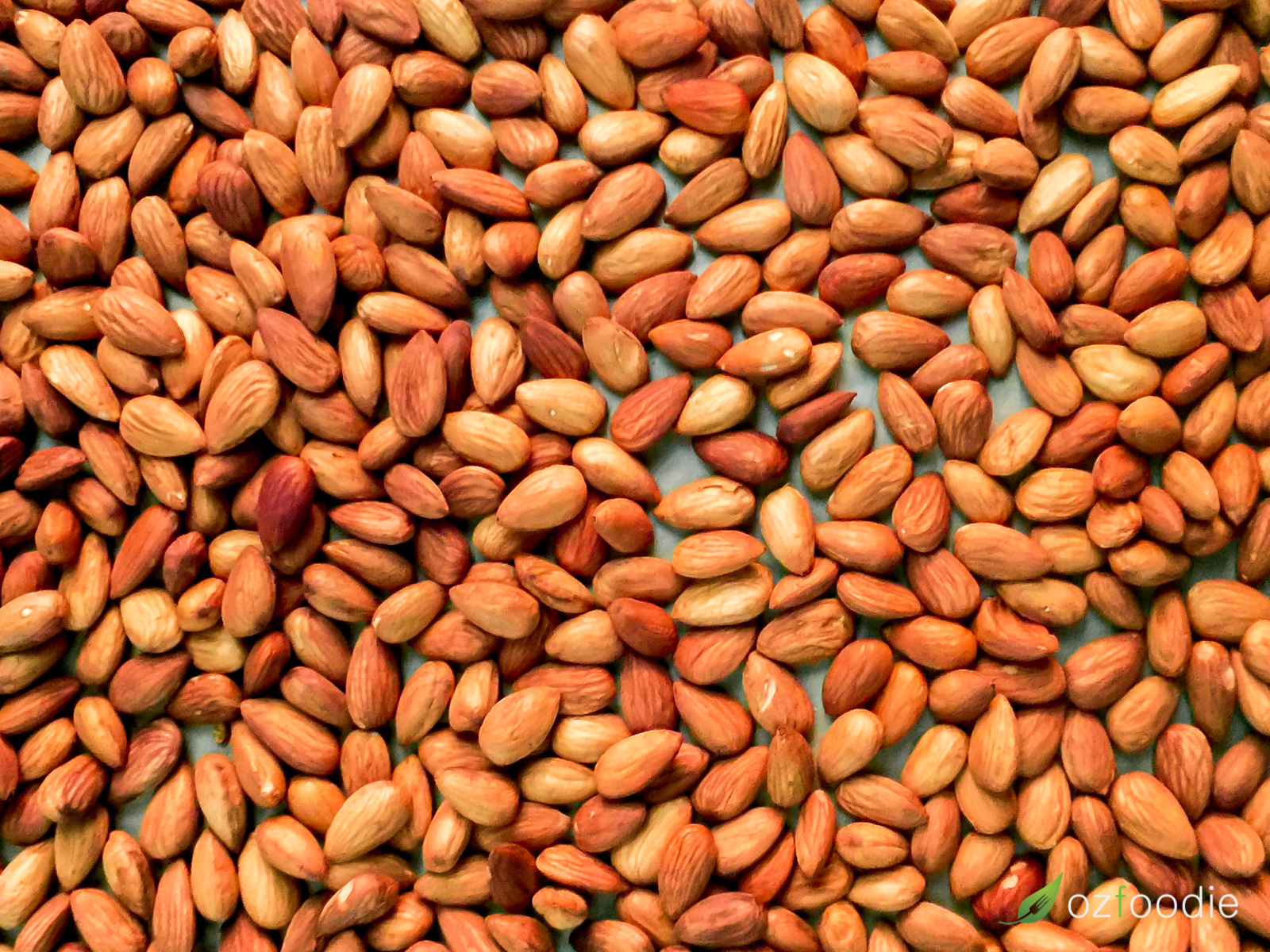 Roasted almonds fresh out of the oven.
Roasting the almonds first adds an extra dimension of flavour. Use a 180ºC oven, and ten minutes later you're done. Allow them to cool, then throw 'em in the food processor with some salt, and blitz. And scrape down. And repeat until you have lovely smooth nut butter. And then eat!
Roasted Almond Butter Recipe
Nut butters are very easy to make. Roasting the almonds first will add an extra dimension of flavour.
10 minPrep Time
15 minCook Time
25 minTotal Time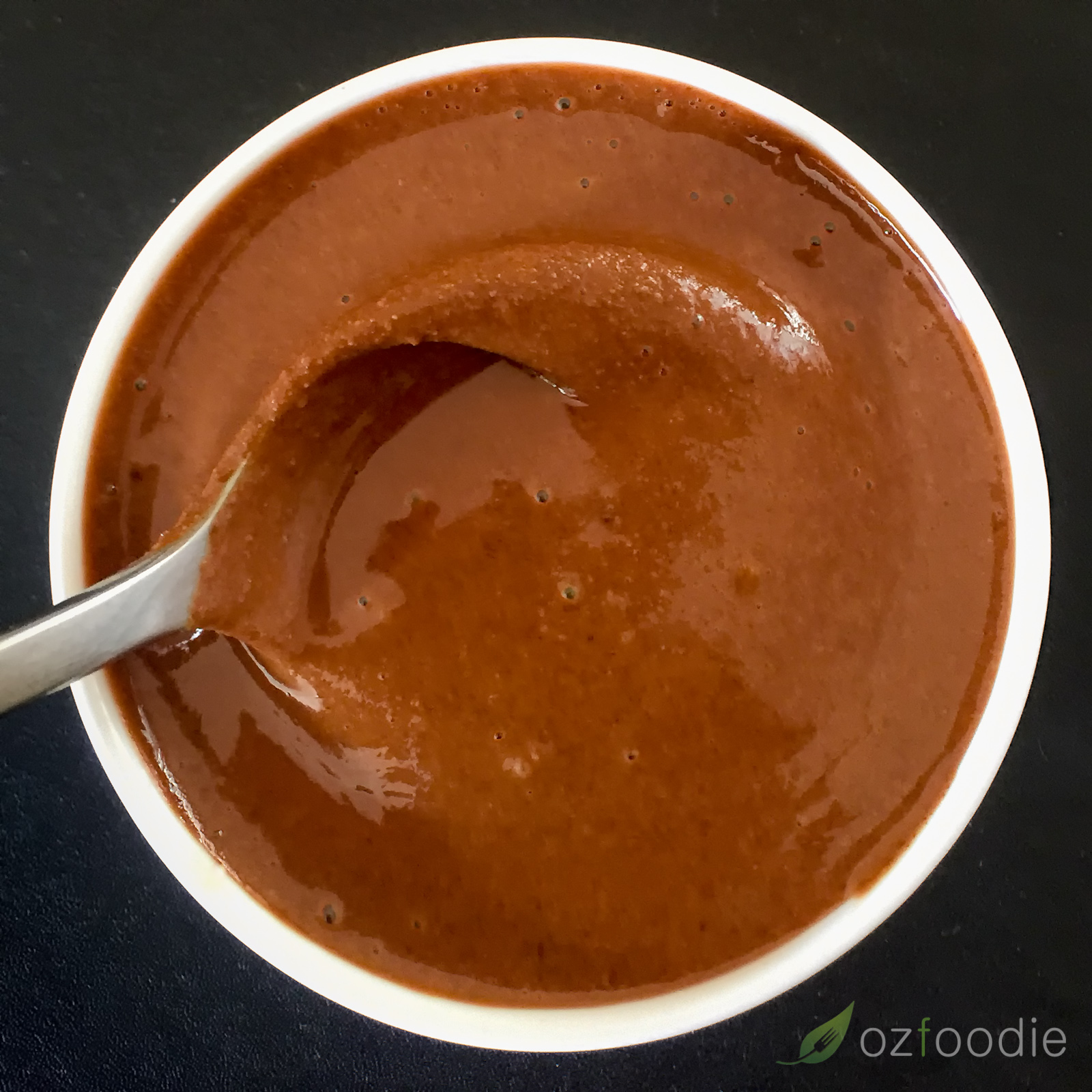 Ingredients
500 g raw almonds, preferably organic or chemical-free
2 generous pinches of salt
Instructions
Pre-heat oven to 180ºC/350ºF.
Spread the almonds over a tray in a single layer. Roast in the centre of the oven for 10 minutes, giving a stir about halfway through. Remove from oven and allow to cool.
Place almonds in a high-powered food processor and add the salt.
Process until smooth and creamy, scraping down as necessary. (In my Thermomix, I blitzed for 1 min/speed 9 before scraping down. Then I gave it two more 20-second bursts, scraping down in between, but one 20-second burst would probably have been enough. Your mileage may vary.)
Store in an airtight jar in the fridge.
Notes
In anything but a Thermomix, be prepared for the process to take up to 15 minutes. If you feel like you're not getting anywhere, persevere! The magic does happen.
7.8.1.2
6
https://ozfoodie.com/roasted-almond-butter/